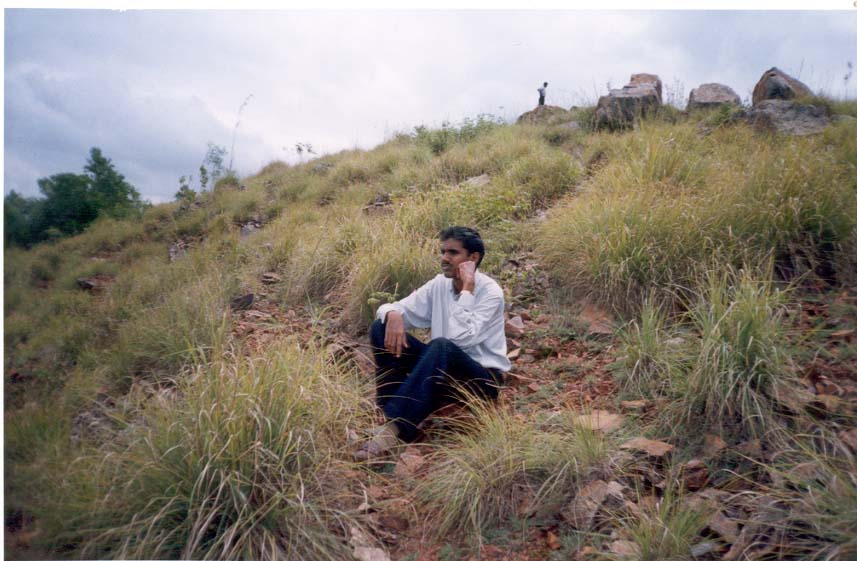 Pastor Reuben
Below you will find Pastor Reuben Manickam's Biography.
Year 1972
Born on 9th March, in a small village in Tamil Nadu State (South India).
Year 1977
Started going to School.
Year 1983
Started going to traditional Church.
Year 1987
Completed my Secondary School studies.
Year 1989
Completed my Higher Secondary School studies and joined in 4 years Bachelor of Engineering course ( Mechanical ).
Year 1989-1991
Distanced myself from God and put my trust in my own abilities and knowledge. I failed in my studies and faced severe problems in hostel life. I lost my father in Dec. 1990. God taught me a good lesson and I accepted that without JESUS, I am nothing. I accepted and received Him as my personal Lord and Saviour.
Year 1991-1993
My life had changed dramatically. I regained all my blessings. I started to serve our Lord through Inter-Collegiate Evangelical Union (ICEU) fellowship. I served as Coimbatore City- ICEU Secretary from 1991-1992 and President of the same from 1992-1993. During this time, by the grace of Our Lord Jesus Christ and with the help of many members of Evangelical Graduates Fellowship (EGF), I worked among the college students. We organized Deliverance / Discipleship / Missionary Camps to them. Leadership Training Camps were conducted and tracts were distributed to all the colleges of Coimbatore City. We experienced our Mighty Lord's deeds among the college students. Above all Our Lord used me as a witness to glorify His name. During this time , I committed my life to His ministry as per His inspiration.
Year 1993-1994
I completed my B.E. Degree course and came out of the college with great satisfaction. I waited on the feet of the Lord about 6 months to get a job. Finally, I got the job but not to my satisfaction. I didn't realize that God is training me through this job. I worked as a site Engineer and supervised all the activities like fabrication / erection / testing of tankages and pipelines. I faced many problems with workers / clients / inspection agencies and with my superiors. I couldn't compromise with any of their unbiblical activities. This forced them to terminate my job after my one year sincere service to them. Thanks be to our God. He taught me how to overcome difficult situations.
Year 1995
God assigned me a new job in computer field and I had to move to Bangalore City. Here I worked for 8 months and then moved to a Fabrication company and worked their as a Planning engineer.
Year 1996-2000
During this period, I traveled all over India on behalf of my company. I mingled with multicultured people . During my traveling and staying in North India, I experienced God's protection and His plan. He saved me from robbers, cyclones, accidents , violence, flood, in perils of my friends, relatives and false brethren, in perils in the city, in perils in the wilderness, in weariness and toil, in sleeplessness, in hunger and thirst, in cold, cloudburst, lightning and earthquake. Though I am hard pressed on every side, yet not crushed; I am perplexed, but not in despair; persecuted, but not forsaken; struck down, but not destroyed; His grace is sufficient for me. I personally enjoyed His love and care. In November 2000, I resigned my job and went to Malaysia for Intensive training in Ministry at Ministry Training Institute (MTI), Kualalumpur. After completing my training there, I returned back to India and started Our Lord's ministry named as " HOUSE OF GOD MINISTRIES". I got the confirmation about my Apostolic Ministry from Our Lord Jesus Christ in a vision. To know more about this ministry, please visit the Ministries page.
Copyright Ó 2003 House Of God Ministries.